Kirstie Behrens
Artist in Residence – Manx Beauty Project
We are delighted to announce that young award winning artist, Kirstie Behrens, is to join us on our journey with the Manx Beauty and to become the first Artist in Residence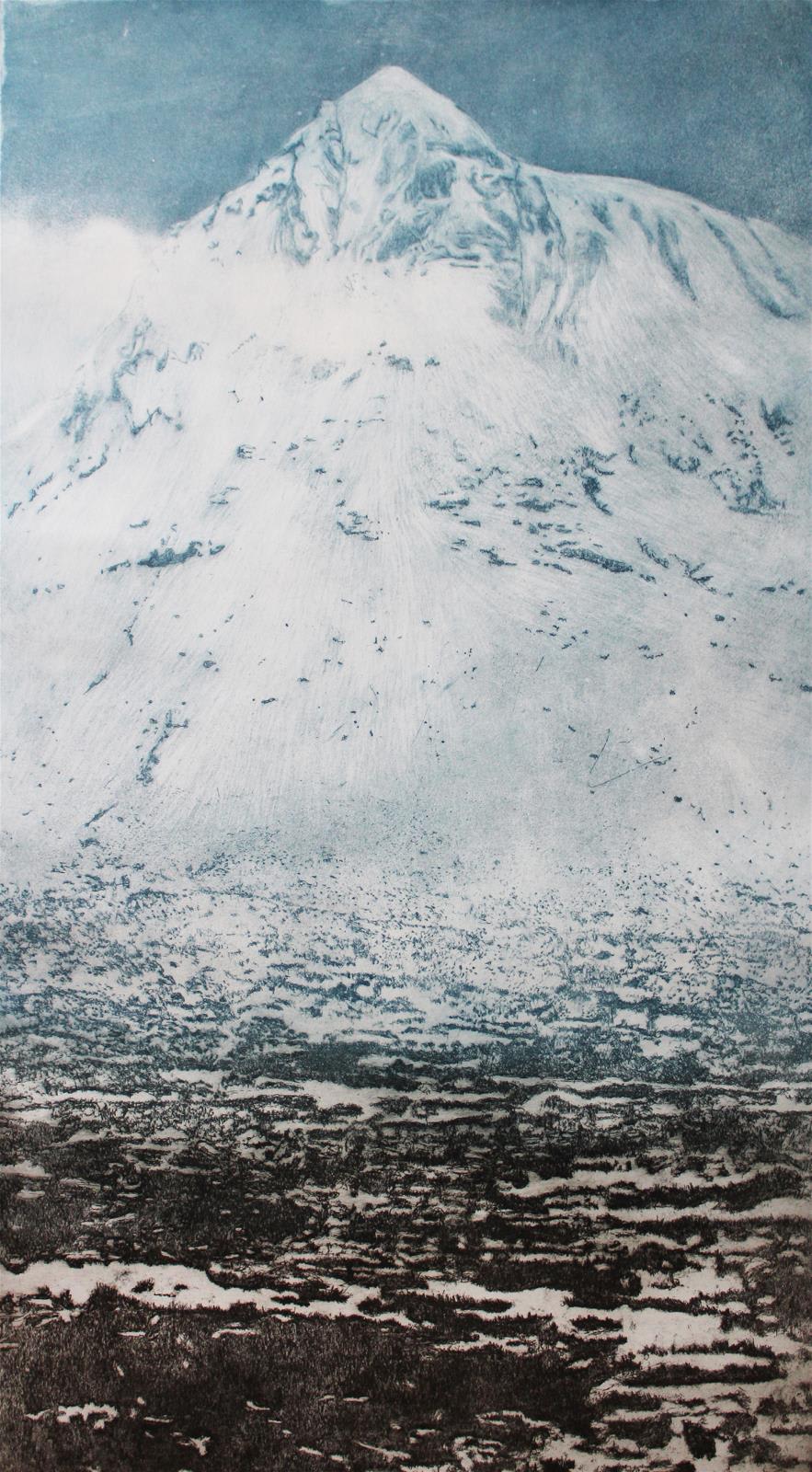 Kirstie lives and works in Pittenweem where she grew up. She has won several prizes at the annual RSA Exhibition, in 2021 the Roy Wood prize for Printmaking and the W Gordon Smith & Award as well as an Art in Healthcare purchase award for her etching 'Buchaille Etive Mor'.
The Manx Beauty project and Kirstie
Richard Wemyss the chair of the Manx Beauty project describes the boat as, "a vessel, a vessel that is a container, of the stories, sounds and smells of a fishing boat. This amazing boat has kept crews safe and been a living and working space for over 80 years in peace and in war. The wood has soaked up their tales, the fish and the diesel oils and on the exterior, with years of paint, patches and degradation the hull has become home for barnacles, worm and other sea life creating interesting mini landscapes"
There are many parallels and links 84 years on from the boat leaving the East Neuk to begin its working life.
Lock Horsburgh, a Pittenweemer in his 20's was brought up a stone's throw from Kirstie's home. Lock (or Lockie as he was known by his family and in Peel) was first skipper of the Manx Beauty and he settled on the Isle of Man and became the most successful herring fishermen of his generation there.
Kirstie also a Pittenweemer in her 20's has visited the Manx Beauty multiple times, she holds that same feeling that this boat is a vessel that contains many interesting and varied things to tell us. She finds great inspiration in the Manx Beauty.
Pittenweem 80+ years ago was known as a fishing town and young fishermen like Lockie Horsburgh took their skills and trade out from the East Neuk and shared it with other communities. Today Pittenweem is probably just as well known as an artistic community and Kirstie's skills and artworks have also been taken and shared outwith the East Neuk.
Kirstie graduated from Duncan of Jordanstone in 2019 and her dissertation focussed on four Artists, two of whom are particularly relevant to this project;
Mary Modeen had a residence in Cregneash on the Isle of Man in 2005, studying creativity with place and identity, culture and memory, experience and perception (this is core to the Manx beauty Project). Mary Modeen's techniques of multi-layering to establish connection between land and community, its history and its people is inspirational for Kirstie's own work
Secondly
Will Maclean who has used found objects to "build bridges back into a disappearing world" and his paintings combining these objects are poignant, rooted in the Highland culture of loss of culture and identity. Moreover one of Will's major exhibitions, was in 1978 was The Ring Net. A collection of over 340 drawings, photos and printed plans that documented the industry that the Manx Beauty was built for.
Links with Pittenweem and inspiration from these Artists will help Kirstie develop her work.
Regular updates of Kirstie's journey with the Manx Beauty will appear on this page.
.